ENTAMED CLINICS WAS REPRESENTED AT WTM LONDON
As Entamed Clinics and THTC -Turkish Healthcare Travel Council, we proudly represented our country at WTM London,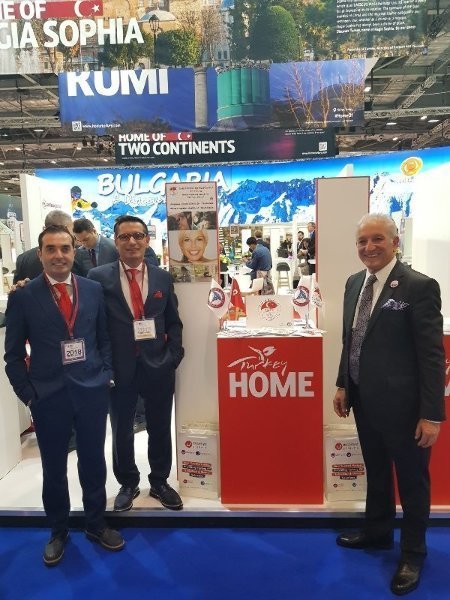 As Entamed Clinics and THTC -Turkish Healthcare Travel Council, we proudly represented our country at WTM London, one of the greatest Tourism fairs in the world, which was attended by 182 countries from 5 continents.
WTM London has grown beyond belief in the past four decades. 40 countries, 221 exhibitors and 9,000 trade visitors took part in the first ever WTM at London Olympia in 1980. Two moves (Earls Court in 1992 and ExCeL in 2002) and 40 years later, now WTM London facilitates £2.8 billion in industry deals and has around 5,000 exhibitors from 182 countries and regions and more than 51,000 participants.
The history of World Travel Market...
The World Travel Market story begins in 1980 when World Travel Market London was launched. The show took place at Olympia London and was opened by the Duke of Kent and Miss World, Kimberly Santos of Guam. The show was attended by 350 exhibitors and 7,753 trade visitors.
In 1992 the show moved to Earls Court and the Meridian club was launched. This was an exclusive club for the industry's senior travel buyers, designed to aid negotiations with exhibitors, Meridian Club launched with almost 7,000 members. In 2013, WTM Meridian Club changed its name to WTM Buyers' Club.
In 2002, WTM London moved from Earls Court to ExCeL London. Visitors were welcomed by the then Mayor of London, Ken Livingstone. The opening was performed by Her Majesty Queen Rania Al-Abdullah of Jordan. The world-famous Irish dance group Riverdance provided the entertainment, underlining ExCeL's dockside location by the River Thames.
In 2010, the first WTM Speed Networking session was introduced, matching buyers and exhibitors for quick business meetings on the first day of the event.
In 2016, WTM London revamped as a three day event following exhibitor and visitor feedback and an unprecedented period of growth.
About World Travel Market
World Travel Market (WTM) enables the growth and development of the global travel industry.
Through six annual, business to business events across four continents, and all year round content and digital tools, we create the best opportunities for travel industry professionals to connect, learn and do business.
Through many years of experience and by embracing innovation we are shaping the future of travel and the way business is done. By making it easier for the right people to connect and by bring our global experience to local markets, we annually facilitate the generation of over $7bn of industry deals.
More than just an event...
Expert content, brand promotion and unique networking tools bring a community of global travel professional together all year round. Through the insight, learning and connections available we facilitate professionals in finding commercial opportunities that contribute to a successful travel industry.
---
Dieser Beitrag wurde vor (Tagen) von Entamed Clinics by ENTAMED GROUP geschrieben und 2792 mal angeschaut.
---